Why Phoenix
Phoenix is an experience-driven learning community emphasizing process over product, implementing project-based learning through our curriculum to help students think critically, explore deeply, challenge themselves, contribute positively to their world, and learn more from their failures and celebrate their successes.
Tour Phoenix
We invite you to visit our school for a Student-Led Tour, as it is truly like no other. When you first step through our doors, you will find yourself in an interactive and engaging large open space that is divided into learning areas filled with a rich array of opportunities for authentic learning for all ages Kindergarten through 8th grade.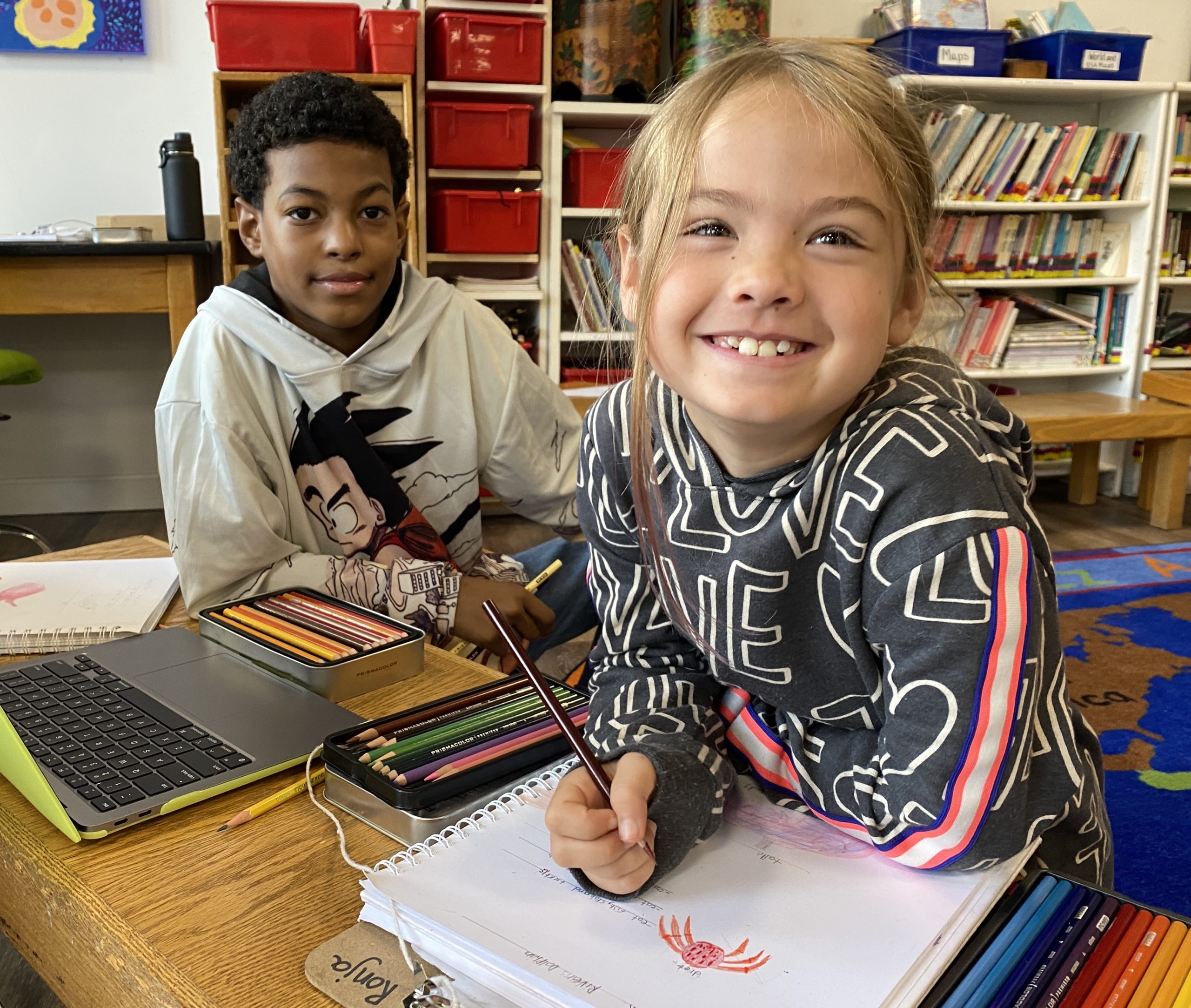 Apply for your Child
If you've been concerned that your child isn't getting the attention they need it might be time for a refreshing change. Phoenix turned the traditional educational model on its head four decades ago, giving students an active voice and role in their own learning journey.  Take the first step towards a brighter educational future for your child.
Our passionate and dedicated teachers understand every child is unique, and we take the time to truly know each student, provide a personalized curriculum, and build strong and safe relationships that foster confidence and a love of learning. They work closely with each student to identify their strengths and interests and then tailor their education to meet their individual needs, helping them reach their full potential. Using hands-on, experiential learning, our students develop critical thinking skills, problem-solving abilities, and a deep understanding of the world around them.
The Phoenix School admits students of any race, color, national and ethnic origin to all the rights, privileges, programs, and activities generally accorded or made available to students at the school. It does not discriminate on the basis of race, color, national and ethnic origin in administration of its educational policies, admissions policies, scholarship and loan programs, and athletic and other school-administered programs.